5 vineyards in East Sussex you must visit
As an English wine enthusiast, I visit many different vineyards around East Sussex in England discovering the ever-growing, wonderful vineyards and wineries that are giving France and its other European neighbours a run for their money. Here are 5 vineyards you just can't miss when in East Sussex for their wine quality and tour experience.
Justo González Morilla

| 6th September 2020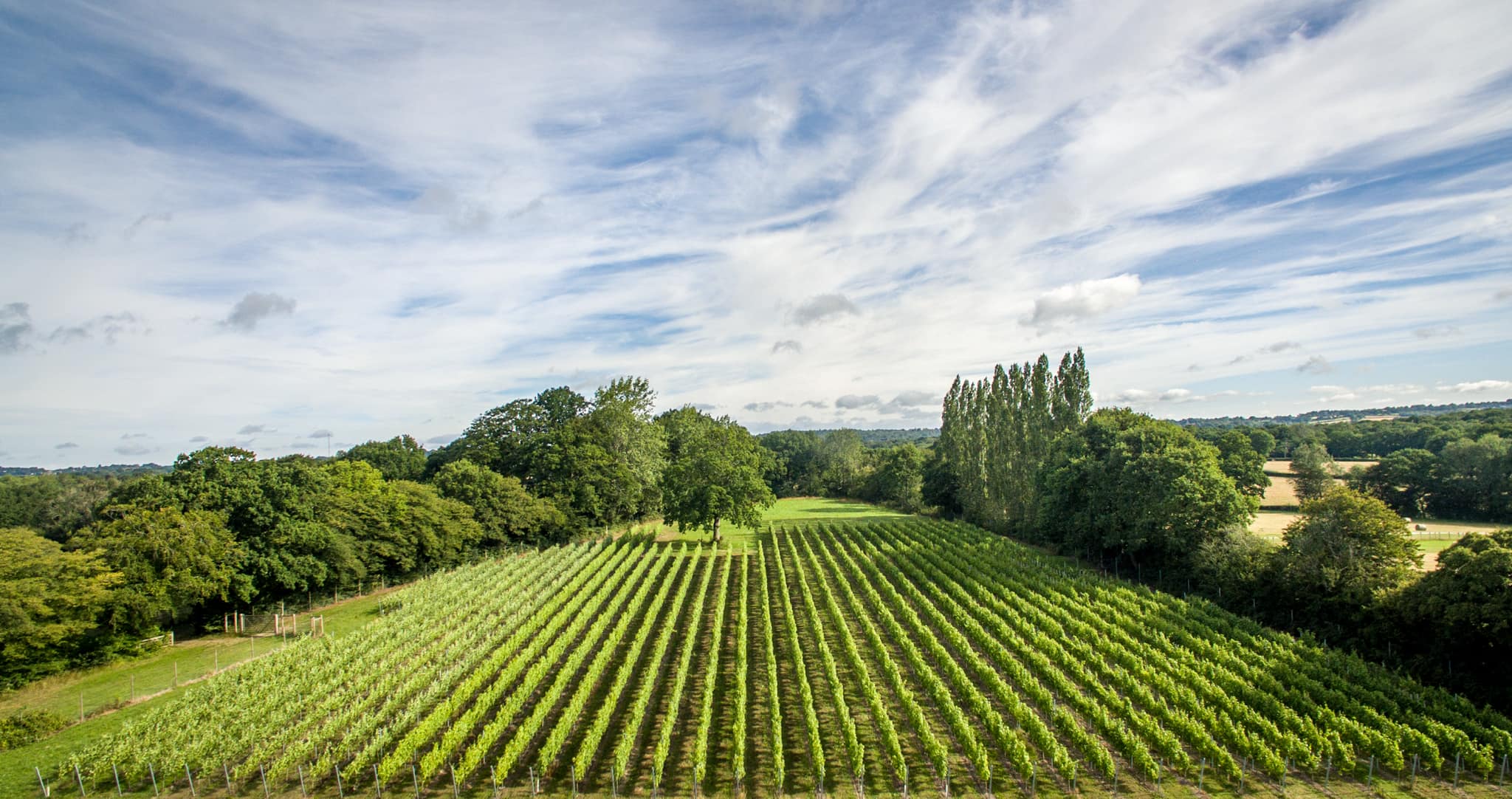 Hidden Spring Vineyard
Hidden Spring, located in the heart of East Sussex, was originally founded in 1986 and has a long history of producing high-quality wine in England. Around 15 years ago, the vineyard was converted to a campsite as the business changed with the times. However, in 2015, new owners expanded the site, converting the old campsite back to a vineyard and planting over 24,000 new vines.
Today with winemaker, David, who studied at world-famous University of California, one of the world's leading institutions for viticulture, Hidden Spring is making a comeback. Together with vineyard's viticulturist, Chris, they are producing high-quality still and sparkling wines, including their extensive range of Bacchus, and Blanc de Noirs made from Pinot Noir.
We highly recommend visiting the vineyard which offers both tours and tastings by appointment. Find out more by clicking the link below:
Find out more
Court Garden Vineyard
Court Garden, based in the South Downs of East Sussex is a family-run, single-estate vineyard and winery. Over the past few years they've been awarded several national and international medals including from: the International Wine Challenge, the International Wine & Spirit Competition, and the UK Vineyards Association.
Court Garden focus on their sparkling wines, but also produce a small selection of still wines too. Their most notable wines are their classic cuvée, sparkling rosé, and blanc de blancs. All of their sparkling wines are from specific vintages, setting them apart from most sparkling wine producers.
The vineyard offers tours and tastings, and hosts other special events throughout the year. Find out more by clicking the link below:
Visit the website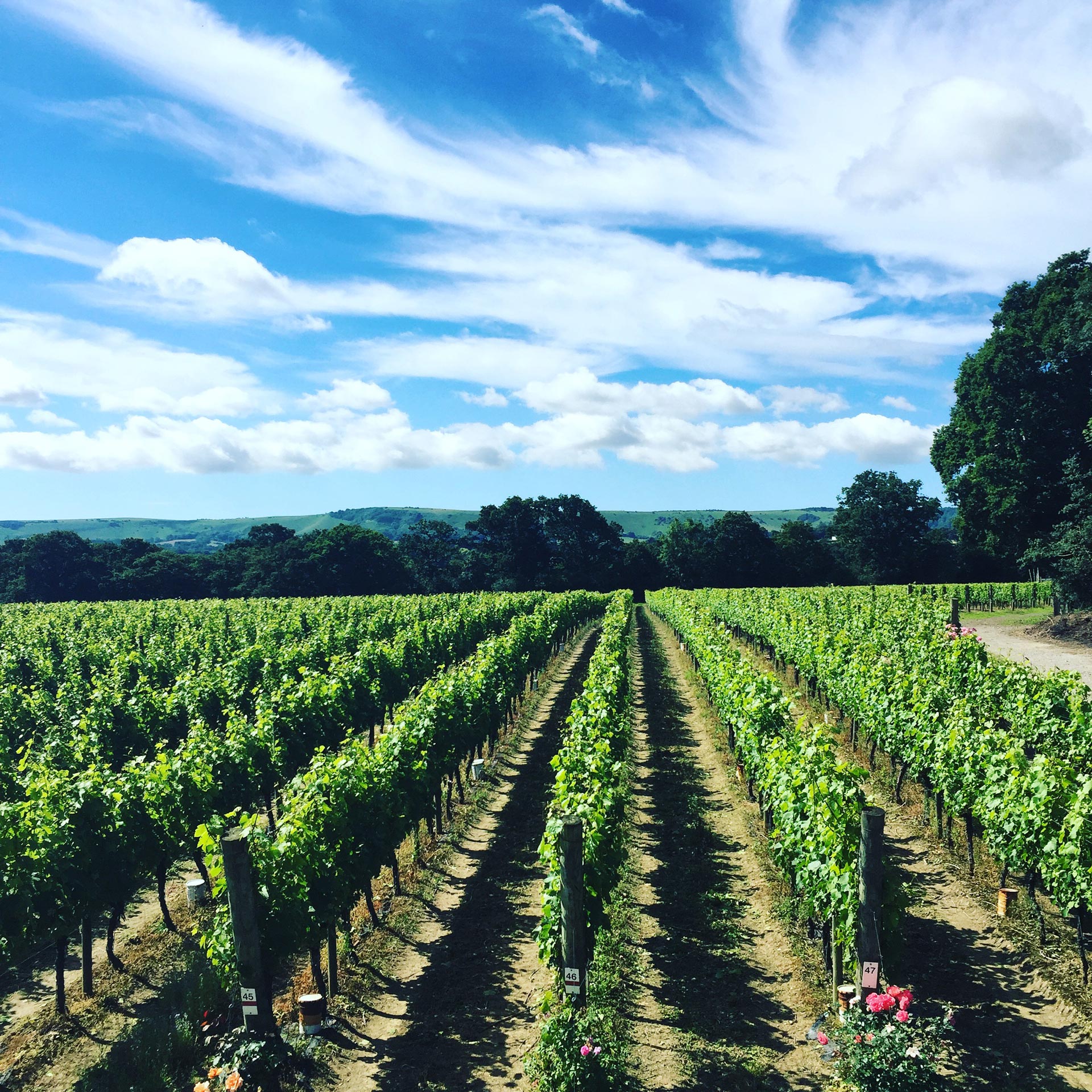 Ridgeview Wine Estate
Ridgeview's story started in 1995, when Mike and Chris Roberts decided to realise their vision of starting their own English vineyard. They decided to start producing traditional method sparkling wine made from Chardonnay, Pinot Noir and Pinot Meunier. They also built one of England's only underground cellars and a state-of-the-art winery.
Ridgeview have celebrated winning 'Best Sparkling Wine in the World,' by Decanter in 2010. Their wines are also served at Buckingham Palace State Banquets and No. 10 Downing Street function too.
Tours and tastings are offered throughout the year, apart from during the harvest period. Find out more by clicking the link below:
Find out more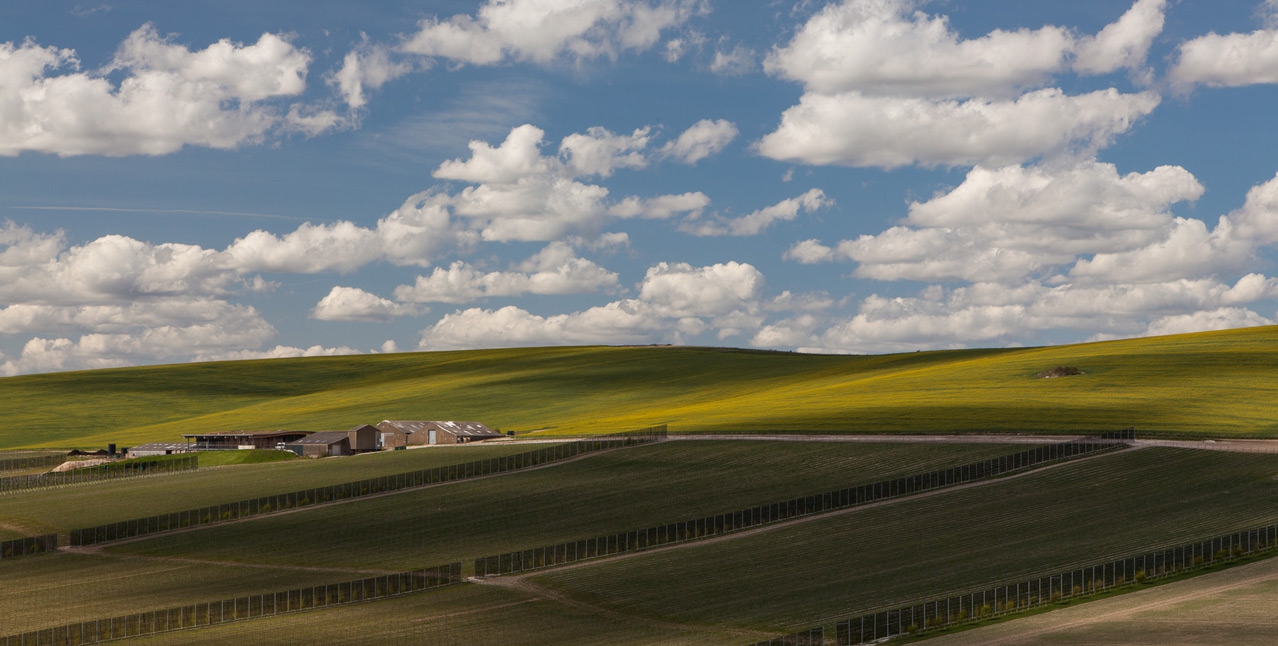 Rathfinny Wine Estate
Rathfinny Wine Estate near Alfriston is located in the South Downs of Sussex, and produces some of the England's best sparkling wine. Their vineyards occupy south-facing slopes, and their chalky soils making them perfectly placed to produce wines that compete successfully against their Champagne house competitors.
The Rathfinny winery is RIBA nominated and is capable of producing over one million bottles of sparkling wine each year. Their Sussex Sparkling wine is an international award winner and is exported and enjoyed all over the world.
Tours and tastings are offered during the summer months at the vineyard. Find out more by clicking the link below:
Find out more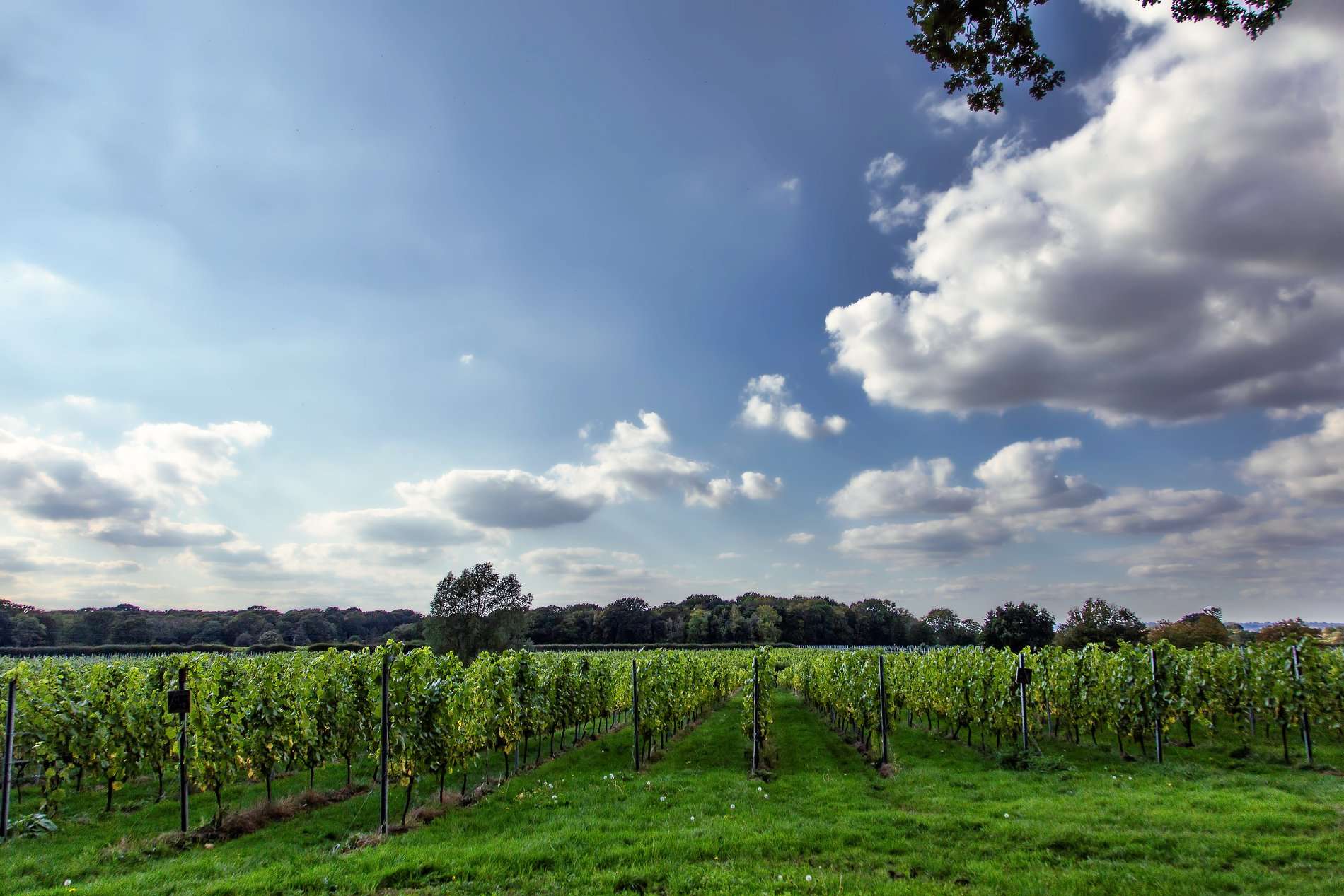 Oxney Organic Estate
Oxney is a modern organic vineyard based in East Sussex. Their sustainable and natural approach to growing and winemaking underpins the estate. They generate their own heat from coppiced wood chip and control diseases in the vineyard using a mixture of wild herbs and plants.
The vineyard produces both sparkling and still English wines. They planted their vines between 2012 and 2018, featuring: Chardonnay, Pinot Noir, Pinot Précoce, Pinot Meunier and Seyval Blanc.
The vineyard offers tours which you can find out more about by clicking the link below:
Find out more